{{ timeAgo('2019-02-12 10:37:38 -0600') }}
football
Edit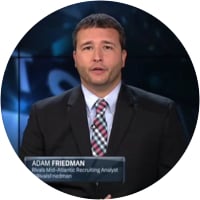 Adam Friedman
•

Rivals
Adam Friedman joined Rivals.com as the Mid-Atlantic Recruiting Analyst in 2012 and covers D1 CFB recruits from NC to Maine & out to PA & WV. Media requests- RivalsFriedman@yahoo.com
THE SITUATION
Rivals100 defensive back Nick Cross has had a long recruitment with plenty of twists and turns in the last few months. The Hyattsville (Md.) DeMatha star first burst onto the scene at the Rivals 3-Stripe Camp in New Jersey back in the spring of 2017. He had just a couple offers then but he walked away with the DB MVP award and things took off from there.
Cross committed to Florida State in early September, calling the Seminoles his dream school, but the rocky 2018 season opened the door for teams like Georgia, Penn State, and Maryland. Cross only took official visits to Florida State earlier in the process and one to Penn State just last weekend. Maryland and Georgia got Cross on campus for unofficial visits within a week of the start of his official visit to Penn State.
After a lot of going back and forth with his family for nearly a week after Signing Day, Cross announced he would flip his commitment and sign with Maryland.
WHY IT'S BIG FOR MARYLAND
This is the marquee recruit that Maryland fans were hoping Mike Locksley would be able to keep from leaving the state. The Terps really gained momentum with Cross and his family about 24 hours or so before Signing Day and a lot of credit has to be given to Cross' former coach Elijah Brooks. Cross is an elite safety prospect with the size and speed to matchup with just about anybody he comes across. A track star, Cross has no problem covering the deep middle and playing sideline-to-sideline. He gets downhill in a hurry when he needs to fill running lanes and can lay some big hits. Wide receivers and tight ends need to keep their head on a swivel when running crossing routes because Cross will make them pay. Quarterbacks will have a very difficult time throwing deep against Cross because of his speed and range but he could make life even harder for them because he has the versatility to move all over the field and play different roles on the defense.
SCHOOLS IT HURTS THE MOST
This is a tough pill for Florida State and Penn State to swallow. Willie Taggart has been working very hard to keep Cross in the fold but there was too much working against him at the end. Even though the Noles were Cross' childhood favorite team, his camp didn't feel confident enough to sign off on his decision. Penn State was feeling very confident on Sunday when Cross and his family left campus at the end of the official visit. Cross has a ton of connections to Penn State with former teammates on the roster and longstanding relationships with members of the coaching staff.